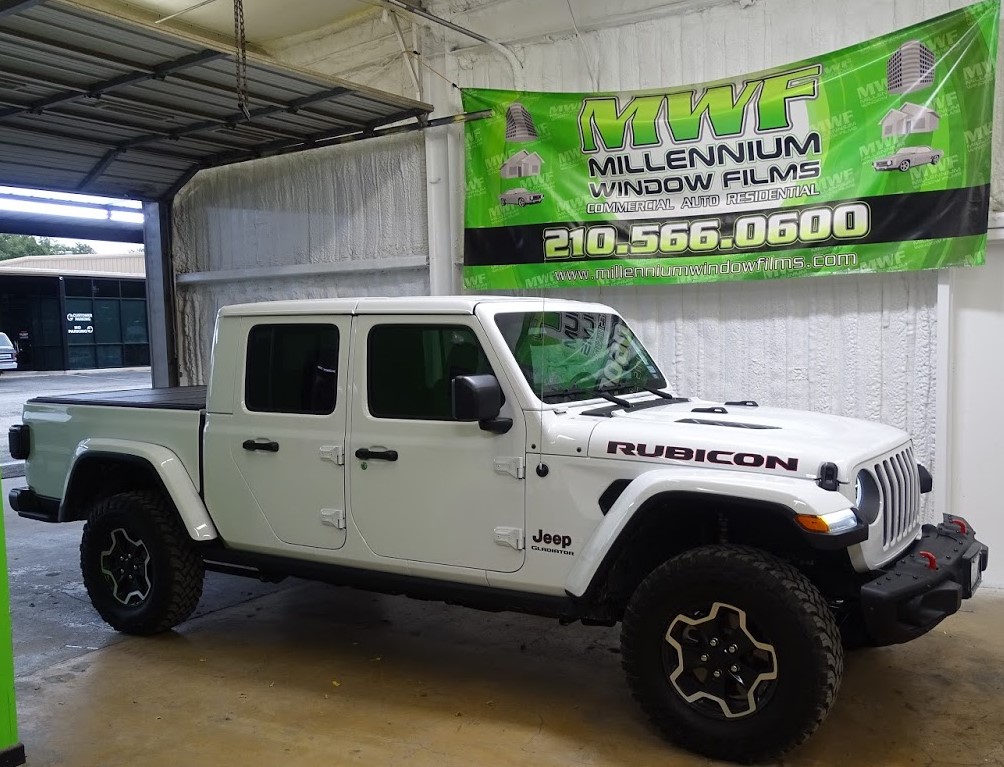 Millennium Window Films: The Best Automotive Tint Near You in San Antonio, TX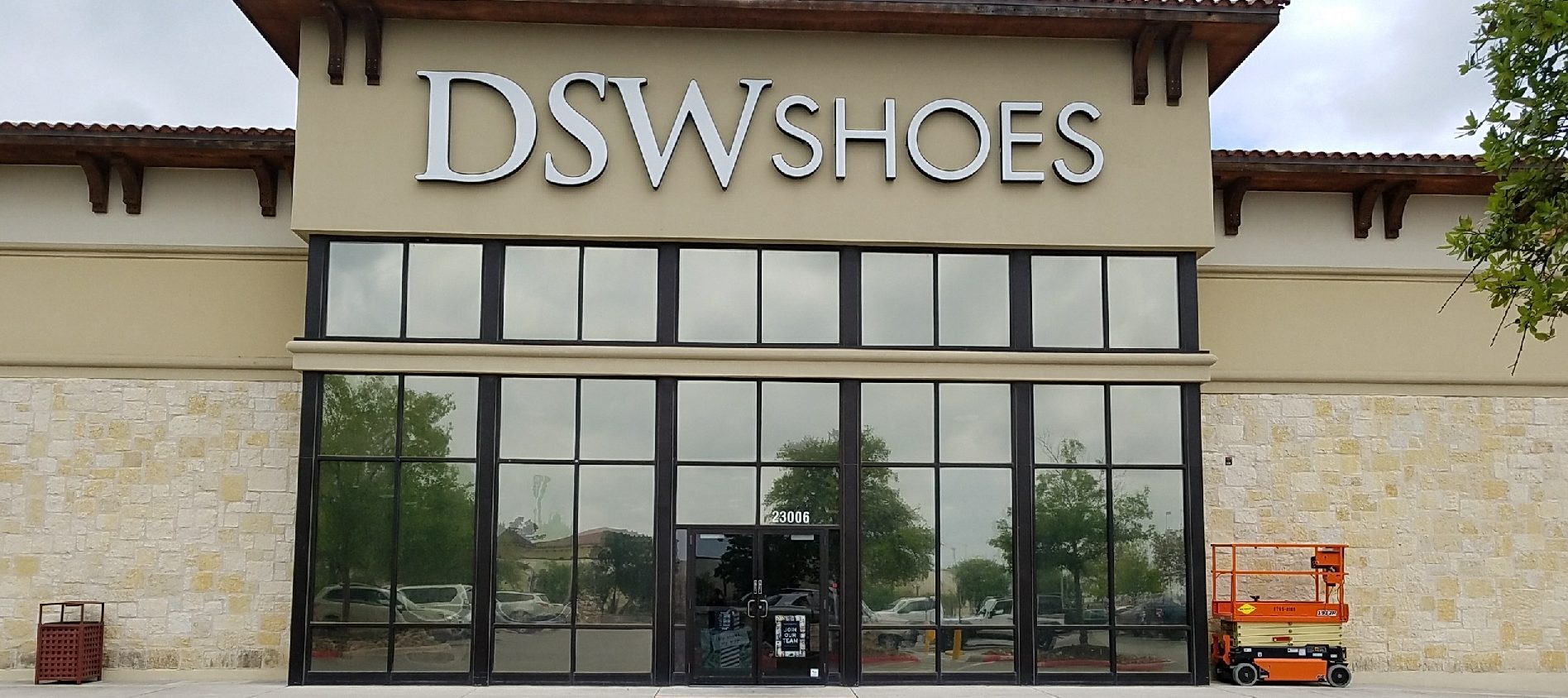 Commercial Window Tinting
We use only Solar Gard & SunTek window films for all our commercial & residential window tinting jobs. Why? Because these brands are the best in the industry--period.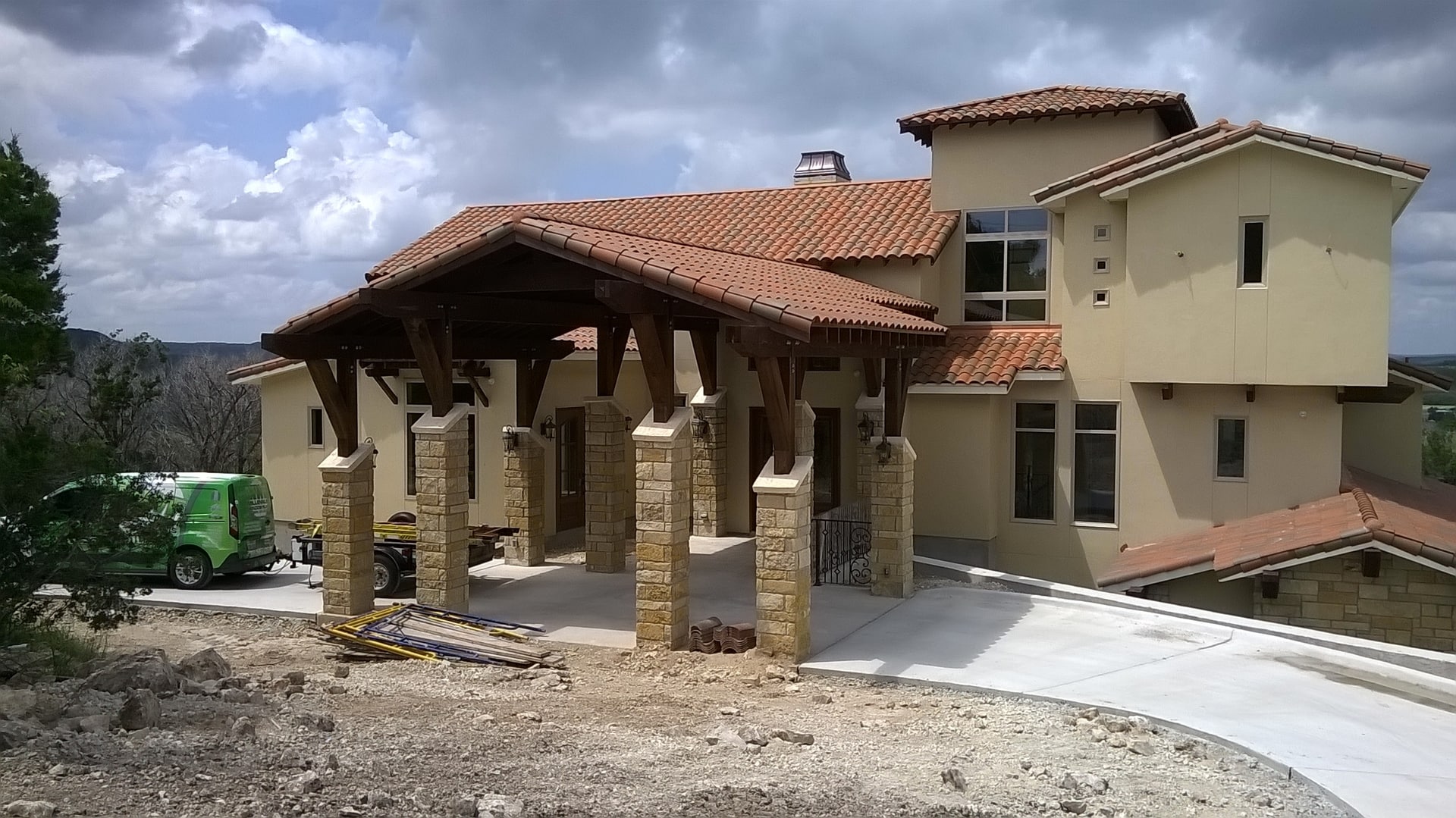 Residential Tinting
The San Antonio sun is hot and bright—especially in summertime. Residential window tinting by Millennium will help cut back the glare without shutting out the sunshine.
Auto Tinting
From ceramic window tinting, to traditional dyed films, to the latest in high-tech carbon window tinting, at Millennium, we've got a film to fit every car and every budget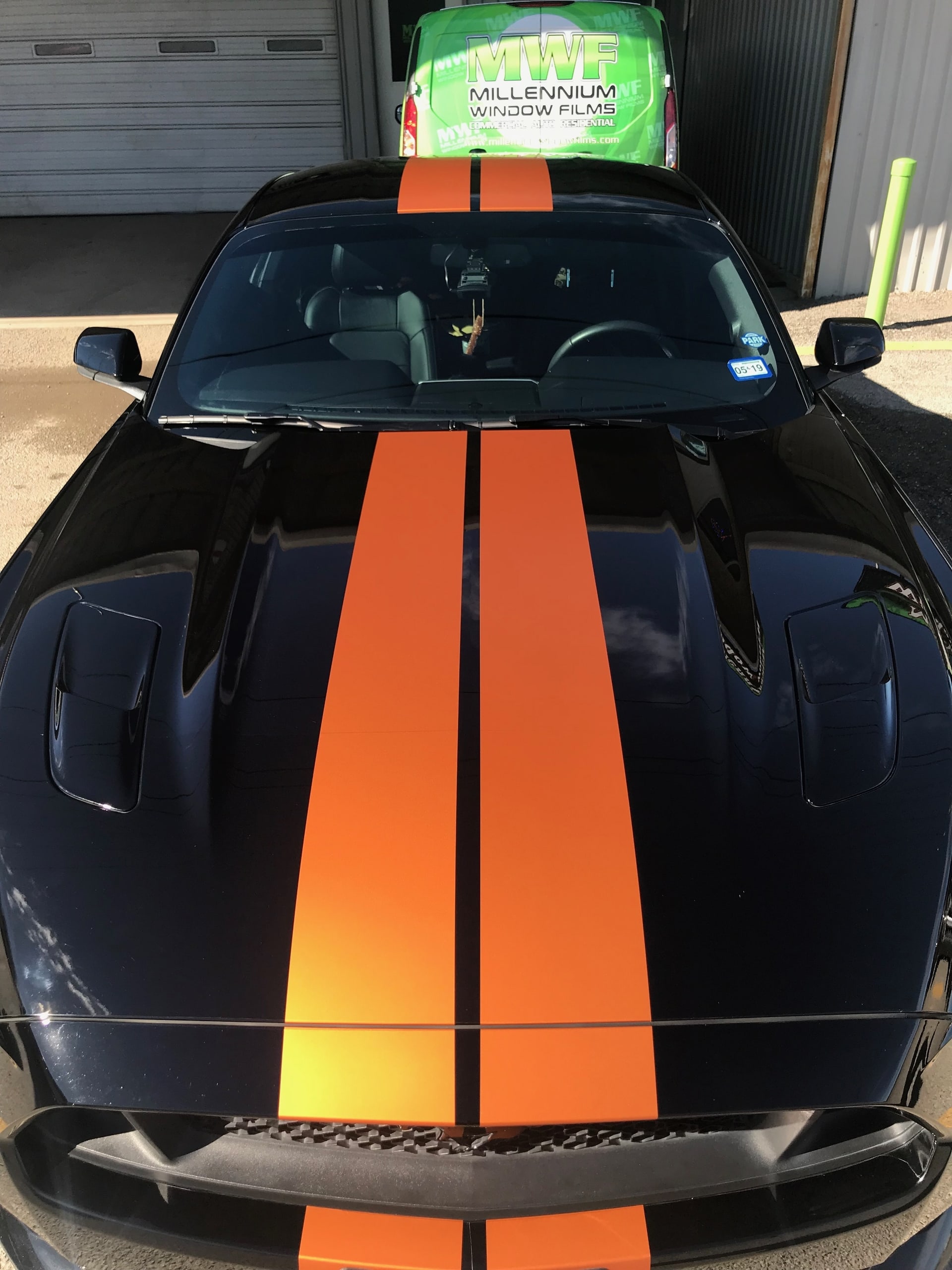 Vinyl Wrapping & Lettering Decal
From vinyl pinstriping to hood, roof, and spoiler wraps to lettering and whole-vehicle wrapping, you'll be amazed at how completely vinyl wrapping can change the look of your ride.
Explore Our Line of Services for Residential, Commercial and Automotive Tint in San Antonio

Our professional commercial and automotive tint services will deliver the best quality window tinting in the San Antonio area. Millennium Window Tint only uses the highest-quality window films and installation materials to ensure perfect results.

Our services for commercial and automotive tint near you also include:

auto alarms, auto accessories, paint protection films, and vinyl car wraps.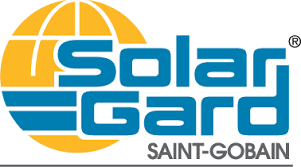 Why Window Tinting?

If you've ever visited the Northern US during summertime, you might have noticed how much more intense the sun seems upon return to San Antonio. Certainly, the sun is hot and intense everywhere, but it gets a little hotter and more intense the further south one roams. That's why getting the windows of your Alamo City home, car, or business tinted is so important.
Obtain a free installation quote for your auto, home or business
Skin Cancer Foundation Seal of Recommendation

It's reassuring to us that the highly-respected and well-known organization, The Skin Cancer Foundation, has granted Millennium permission to use its nationally recognized Seal of Recommendation for certain SunTek® window films.
We believe you and your customers will like this reassurance, too.
The Photobiology Committee of The Skin Cancer Foundation confirmed the SunTek products listed below meet the criteria and standards established by them, thus earning the distinguished Seal (applies to films providing 99% or great UV Protection).
SunTek® Automotive Films

Standard Pro & Standard Series
CIR™Series
SunTek® Architectural Films

Ultra-Vision™ Series
SymphonyDS™
Dual-ReflectiveDS™
InfinityDS™ Series
SilverDS™Series
Specialty Series
Solar Gard® Automotive Films

NR Supreme Series
Galaxie Series
VortexIR™
Solar Gard® Architectural Films

Ecolux™Low-E 
Quantum
Sentinel Plus
Silver
Solar Bronze
Stainless Steel
TrueVue
ULR Low Reflectivity
You can feel good knowing that these SunTek window films are recommended as effective broad-spectrum sun protection products and as part of a comprehensive skin care program to help protect against sun damage, premature aging, and skin cancer. 
Human beings neither see nor feel ultraviolet (UV) light. The sun produces UV in great quantities, of course, and prolonged exposure can cause sunburn, premature aging, and other health problems.
The damaging effects of UV light aren't limited to human beings. The sun's penetrating UV rays can also break down plastics, fabrics, and other materials, causing premature wear, tear, and fading. Millennium window tinting provides valuable protection from this  daily assault on your car, home and business interior. UV window protection is built into every Millennium film.
In addition to UV light, the sun produces lots and lots of visible light, too. And, as we well-know in San Antonio, with visible light comes heat.
Millennium film-tints serve as a natural barrier to the intense heat generated by sunlight. The darker the tint on the film, the more of this heat that gets blocked.
The result? The interior of your home, car or business will be naturally cooler during the Alamo City's extreme summer heat, meaning you'll spend less on air conditioning.
Window tinting provides a third benefit many people might not at first consider when shopping for window films: privacy. As with the cooling benefit of window tint films, the darker the tint, the greater the added privacy. Keep in mind, though, that Texas law limits the darkness level of auto glass tints. As such, Millennium Window Films will never tint your vehicle darker than what's allowed by state law.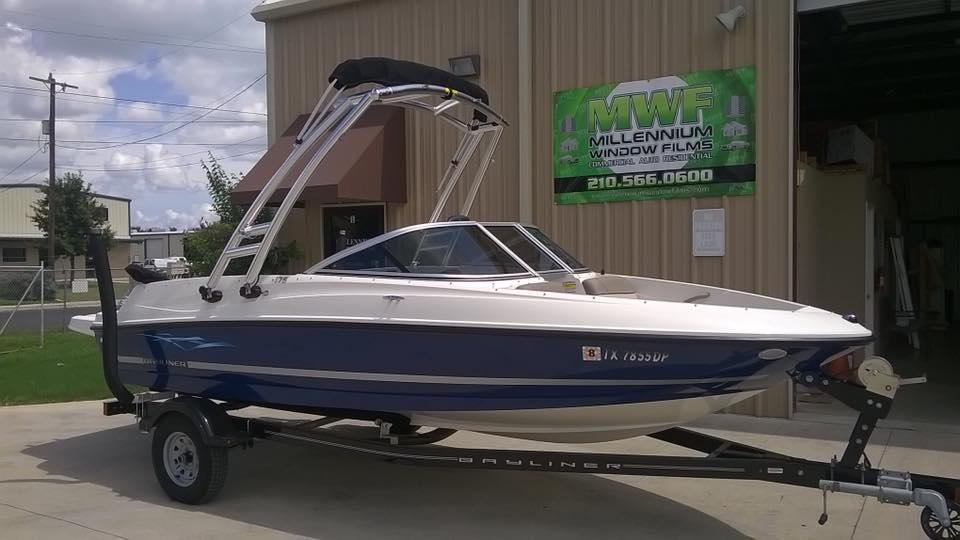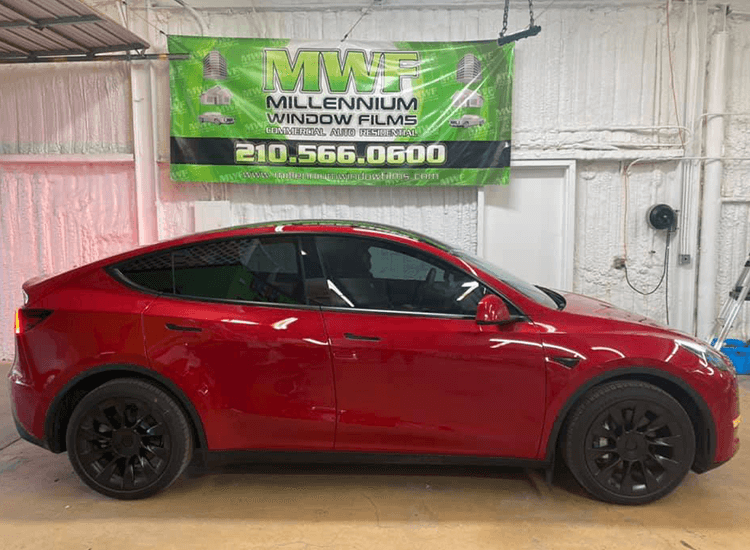 About Us

At Millennium Window Films, we deliver high-quality tinting for residences, businesses, and cars. We have been in business for over a decade and a half making us a leader in residential, commercial, and automotive tint in San Antonio.

We're thrilled with the success and growth we've achieved being the preferred automotive tint provider near you. We are grateful for our customers as we know our success comes from the relationships we've formed with them.
—Car security system installer
—Car alarm supplier
—Car accessories store
—Truck accessories store
—Decal supplier and installer, including vinyl and lettering decals, and vinyl pin stripping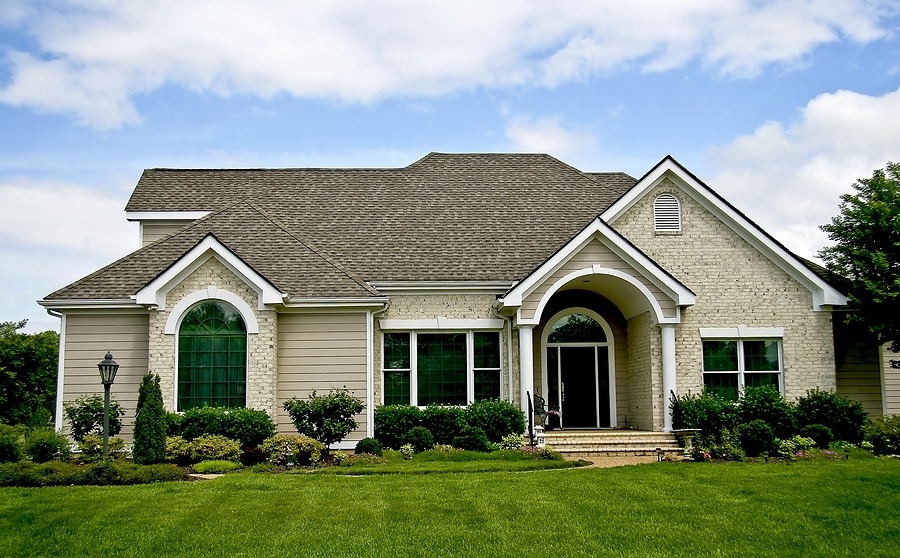 —SunTek paint protection film for cars and trucks
—Vinyl wrapping
—Weather Tech flood mats
—Spray on liners
Our founders, Larry and Clare Sparks, are proud to operate a successful, family-owned small business in the Alamo City. Larry and Clare have both been in the window tinting industry for over 20 years. Both also share a deep commitment to treating every customer like family and to providing outstanding customer service.
Clare handles day-to-day office management, including appointment scheduling, sales and customer service. Larry specializes in sales and customer service, and adds 30-plus years' experience in certified window film installation, paint protection film and vinyl wrapping. Together, Larry and Clare have assembled a window-film team with more than 33 years of industry experience, each of whom share the couple's deep commitment to quality and second-to-none customer service.
At Millennium Window Films, our expertise and experience, and our commitment to quality and customer satisfaction means you can trust us to deliver high-quality commercial and residential window tinting and installation services. Our customers are our #1 priority and we work to prove it with every job we do.
To schedule your window tinting appointment, contact Millennium Window Films today!
Millennium Window Films: The Leader in San Antonio
Commercial & Residential Window Tinting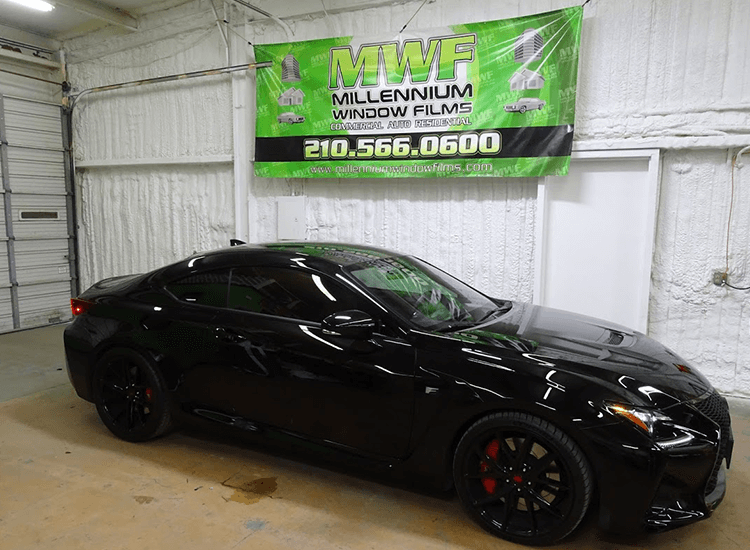 Professionally installed automotive window films can increase your vehicle's comfort and safety while enhancing its aesthetic appeal. And at Millennium Window Films, our professional installers work with only the highest quality window films available, including ceramic window film and carbon window film.
Professionally installed residential window tinting can help eliminate hot spots in your home, reduce sun glare, and save on your energy bills. Intrigued? Click below to learn more about our residential window film and window tinting services.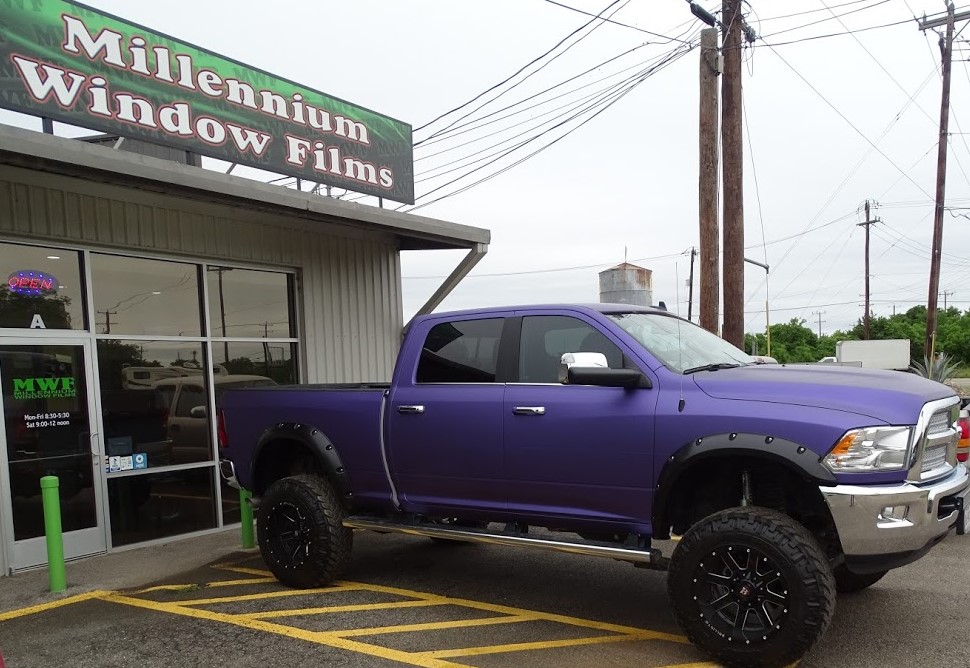 Vinyl Lettering & Solid Color Wraps
Our graphic design services can create unique branding for your vehicle through customized vinyl lettering and vinyl accents. The finished design provides you with an innovative way to promote your business on glass and other smooth surfaces.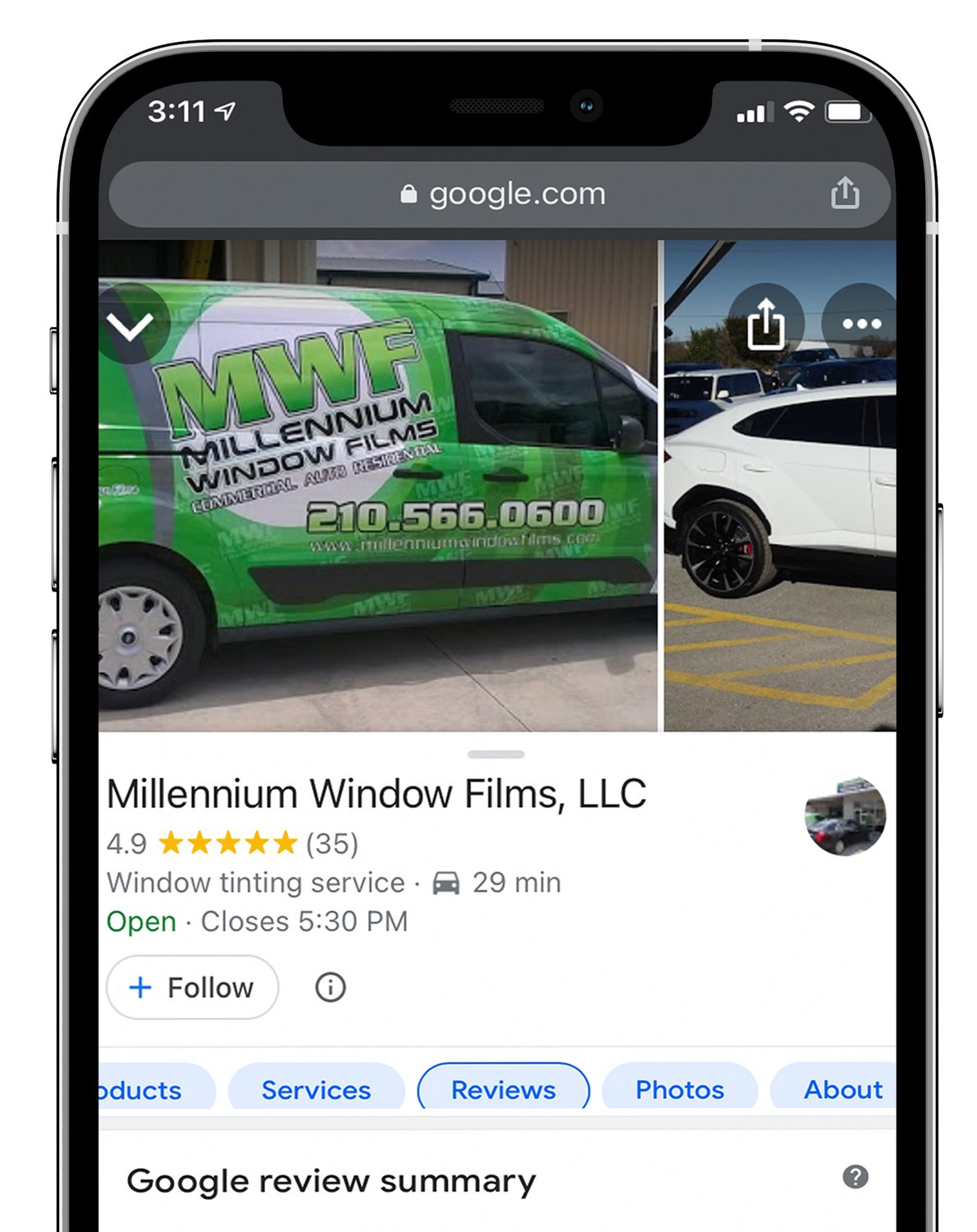 What Millennium Window Films Clients Say
I just had my 6th vehicle tinted by Larry and Clare. It is like seeing old friends. And a long time friend first recommended them. Clare was very informative about the different brands and levels of tint I could choose from. Larry is very conscious of the customers needs and the vehicle. It was such a subtle difference to the interior, but, I am sure it will make a big difference during the summer. Thanks to you both! Good seeing you again!! And you know I will be back!!!
Best customer service and quality!! Highly recommend!!
I could not be happier with the quality of service and product that I have received from Millennium. I would highly recommend them!
I've used MWF for service twice, residential service tenting on my home and vehicle tenting. Both times MWF service has been top notch!
Awesome Value! Fast and Friendly service!